Launch of H7V and the Opening Ceremony of Higer R&D Testing Center in Suzhou
Higer announced the launch of H7V model and held the opening ceremony of Higer R&D Testing Center in Suzhou City on July 8 (Wednesday), with leaders and guests from CAERI, Suqi Group, Suzhou Chuangyuan Group and Higer Bus attending the event.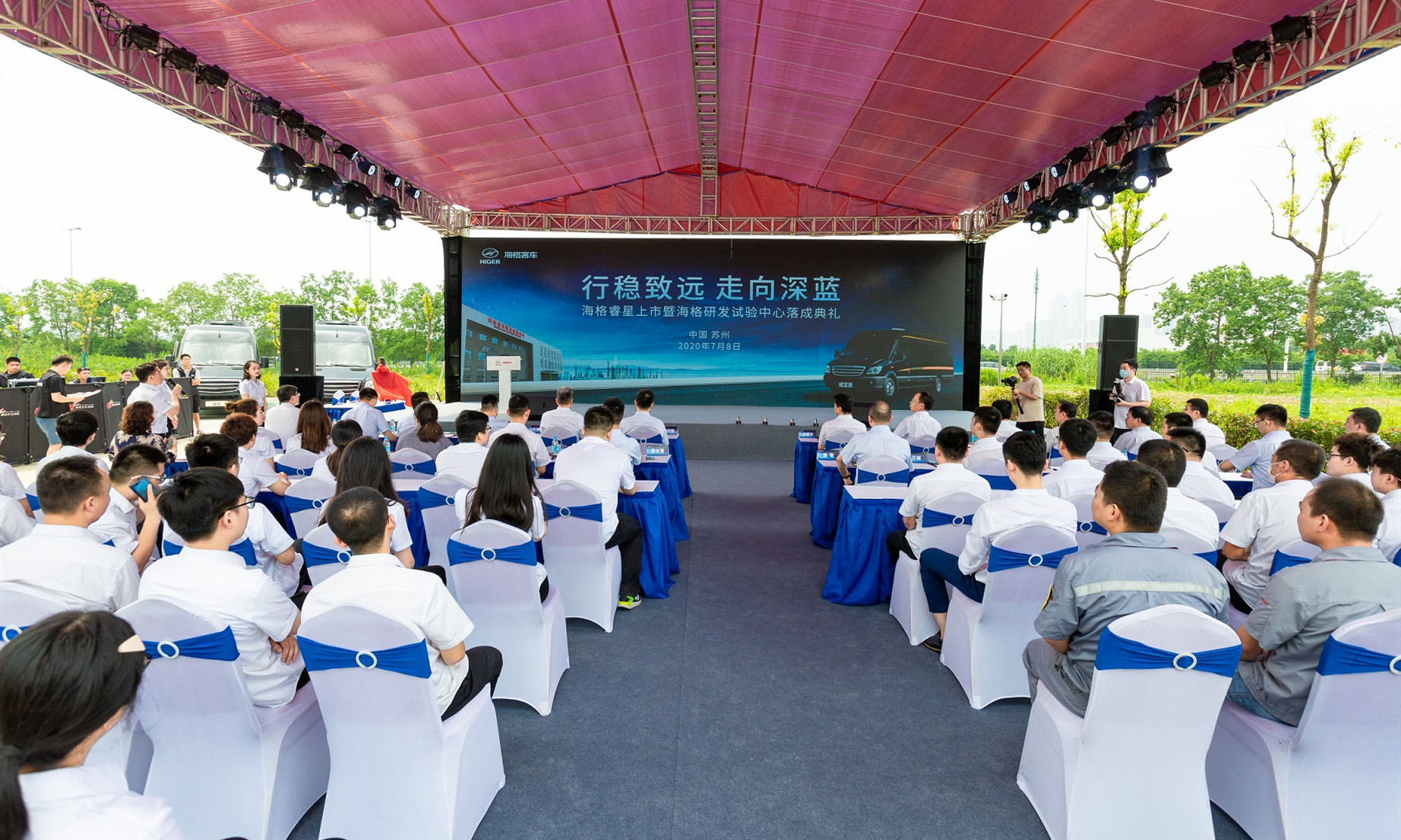 Jiangsu Long-Distance Transport Group Co., Ltd. signed a strategic cooperation agreement with Higer Bus on the event, stipulating that it will order 200 Higer H7V in three years for its customized passenger transportation business. CAERI also entered a similar agreement with Higer Bus to jointly build a localized and regional platform for automotive R&D, test service and international technical exchange. Li Kaiguo and Zou Jianchun unveiled the plaque for the joint laboratory created by CAERI and Higer Bus, the establishment of which will accelerate the integration of passenger bus R&D and test, and lay a solid foundation to deeply drive the incubation of innovative technologies.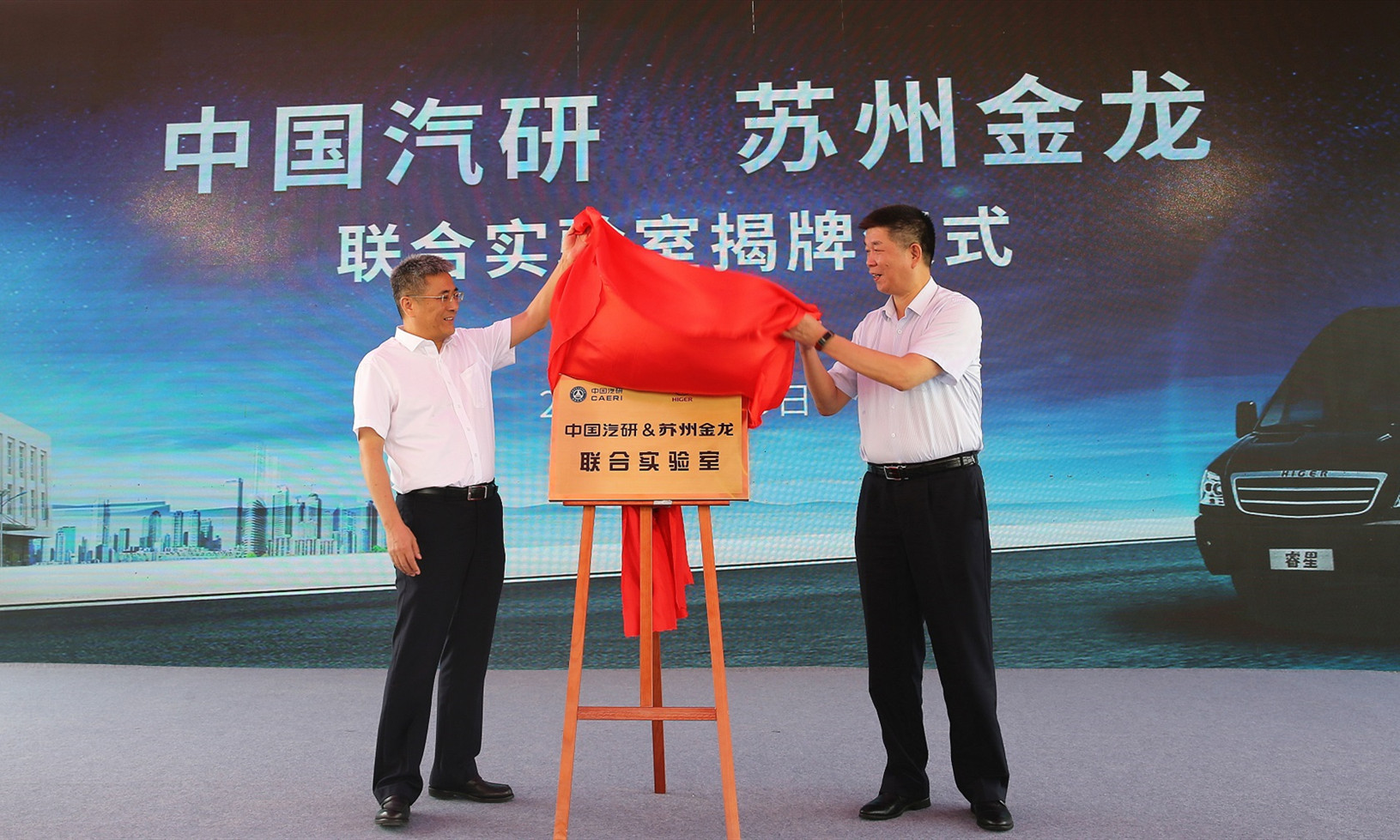 It's learned that Higer R&D Testing Center receives an investment of RMB 200million and covers a construction area of 12,000 square meters, boosting a comprehensive test track as well as domestic and foreign test equipment such as heavy-load rotating hub test bench, six-pillar vehicle simulation test bench, six-axis vibration test bench, and new energy multifunctional power system test bench. It's equipped with the ability to test the dynamic property, efficiency and safety of conventional vehicles, new energy vehicles, and fuel cell vehicles as well as the performance and reliability of components such as power batteries, motors, interior materials, and key structural parts, satisfying the technical requirements from material to vehicle inspection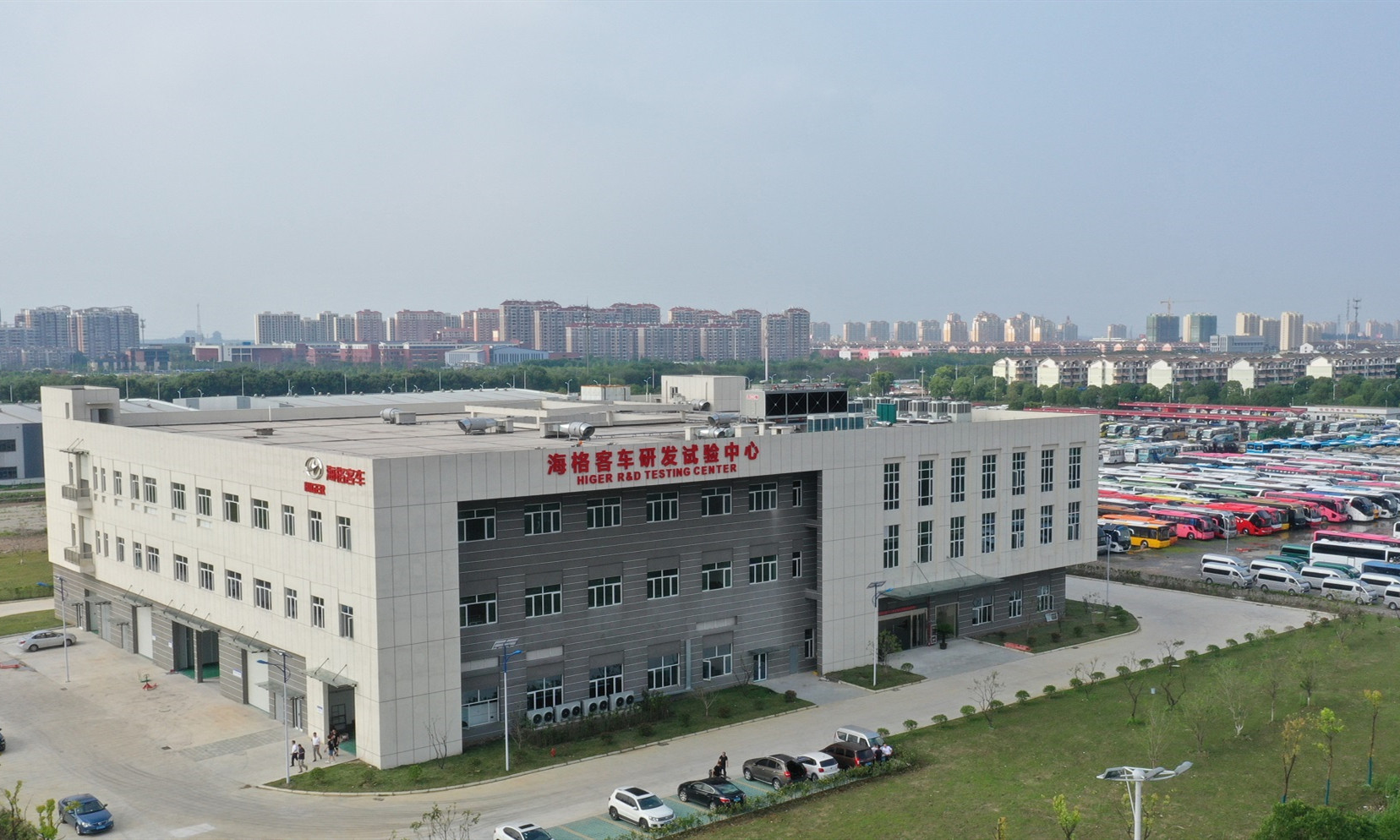 The building and operation of Higer R&D Testing Center as well as the establishment of a full strategic partnership with CAERI will enhance the creativity and product competitiveness of Higer in an all-round way, provide better products and service to customers by relaying on more prudent and scientific test and verification methods, and constantly improve the smart manufacturing ability of buses.
With the launch of new products, the building of the new R&D Testing Center, and the establishment of a new strategic partnership, Higer is making every effort to make breakthroughs in the advanced manufacturing of Chinese buses in a new era, and striving to be a global leading provider in public mobility solutions.