Higer Bus Serves Far East Tourism in Russia
On July 29, it was sunny and pleasant. The local government of Yuzhno-Sakhalinsk, capital of the Far East Sakhalin Region in Russia, held a grand delivery ceremony of Higer tourist buses, and government leaders at the state and municipal levels and representative dealers of Higer attended the ceremony.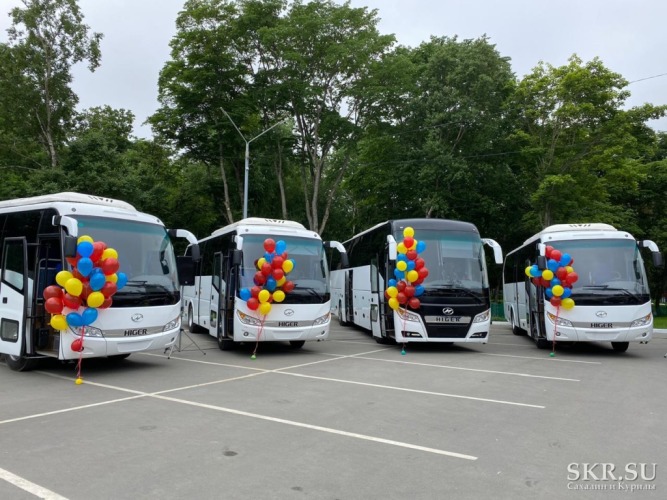 The Yuzhno-Sakhalinsk government has been committed to the development of new cities and surrounding tourist projects. The tourism department of the Sakhalin Region revealed that they choose Higer Bus for its excellent interior space, outstanding seating capacity among peers, and superior safety and comfort over other products. To ensure the comfort of tourists, the tourist buses of Higer are planned to be officially put into operation in mid-August.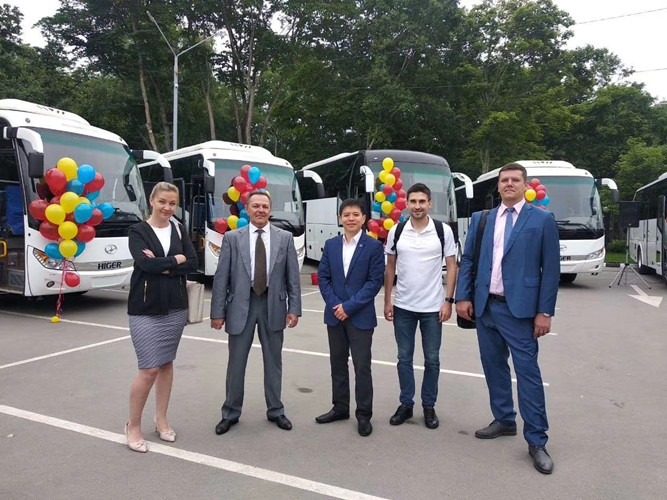 The vehicle operation department said they learned that Higer Bus has entered the Russian market for 15 years and is able to well adapt to the roads and climatic conditions of the country after multiple product upgrades. Higer buses operate normally even in the hotter south and Siberia with severe cold at minus 50 degrees. Most importantly, Higer has set up service stations all over Russia.
A driver named Dmitry tried a bus and commented that the Higer bus provides very good riding and driving experience due to its stable operation, spacious luggage compartment, and comfortable passenger seats and adjustable air suspension driver seat.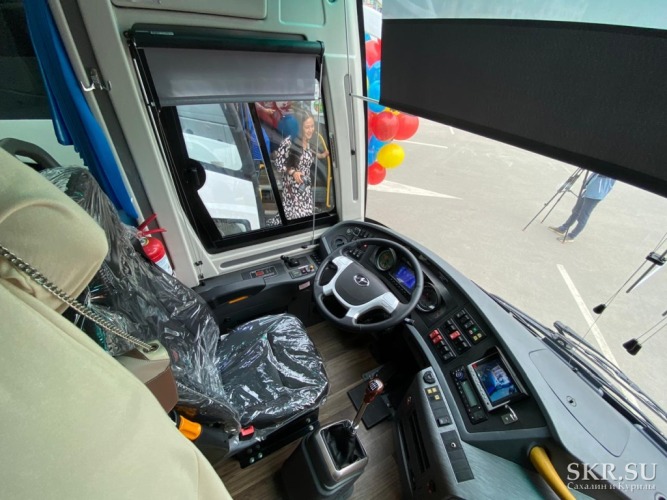 This order was a government procurement project, and no delay in delivery was allowed. Affected by the epidemic, the traditional Sino-Russian land transportation port was closed. After repeated research with the local dealer team, Higer finally decided to adopt the Shanghai-Vladivostok-Sakhalin sea-land combined transportation solution, which ensured the timely delivery of the buses.
Even the epidemic can't stop Higer from pursuing its pioneering ambitions.
Difficulties and arduous journey won't thwart Higer's devotion to serving customers.