For the Last Kilometer! Higer Officially Launches "Qingyuan" Series of Pure Electric Minibuses
On August 12, Higer held the press release of new "Qingyuan" series in Suzhou. At the ceremony, Higer released the 6.5m and 5.9m (to which Class-B Driver's License applies) "Qingyuan" series of low-entry pure electric minibuses, aiming at the three main bus use scenes of circular short bus, scenic spot bus and online bus-hailing. This series of vehicles will solve the "last kilometer" travel problem from the product end, fill the relatively weak links in the urban public transportation system, and get through the capillaries of urban public transportation, according to Qiu Yuanhong, Deputy General Manager of Higer Bus.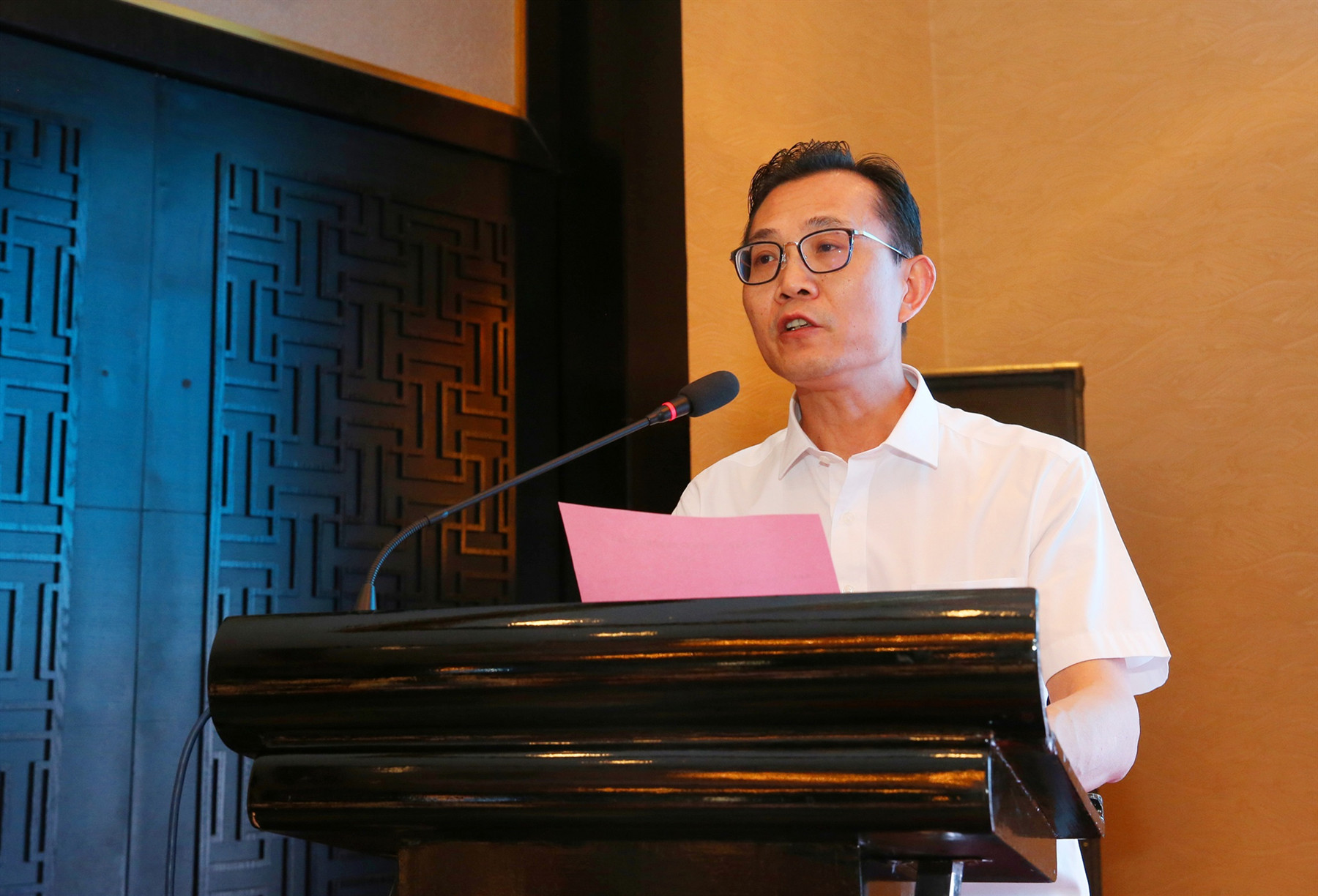 Buses have a big pain point: When there are huge passenger flow volumes during morning and evening peak hours, 10.5m, 12m or even 18m buses have to depart frequently to digest the loads. Once the peak hours pass, the occupancy rates of large-duty buses will drop dramatically. Reducing the frequency of departures will hurt the willingness of passengers to choose, while maintaining the high frequency will result in waste. In some places where there are small passenger flow volumes, 8m minus or 6m buses are able to well meet the demand.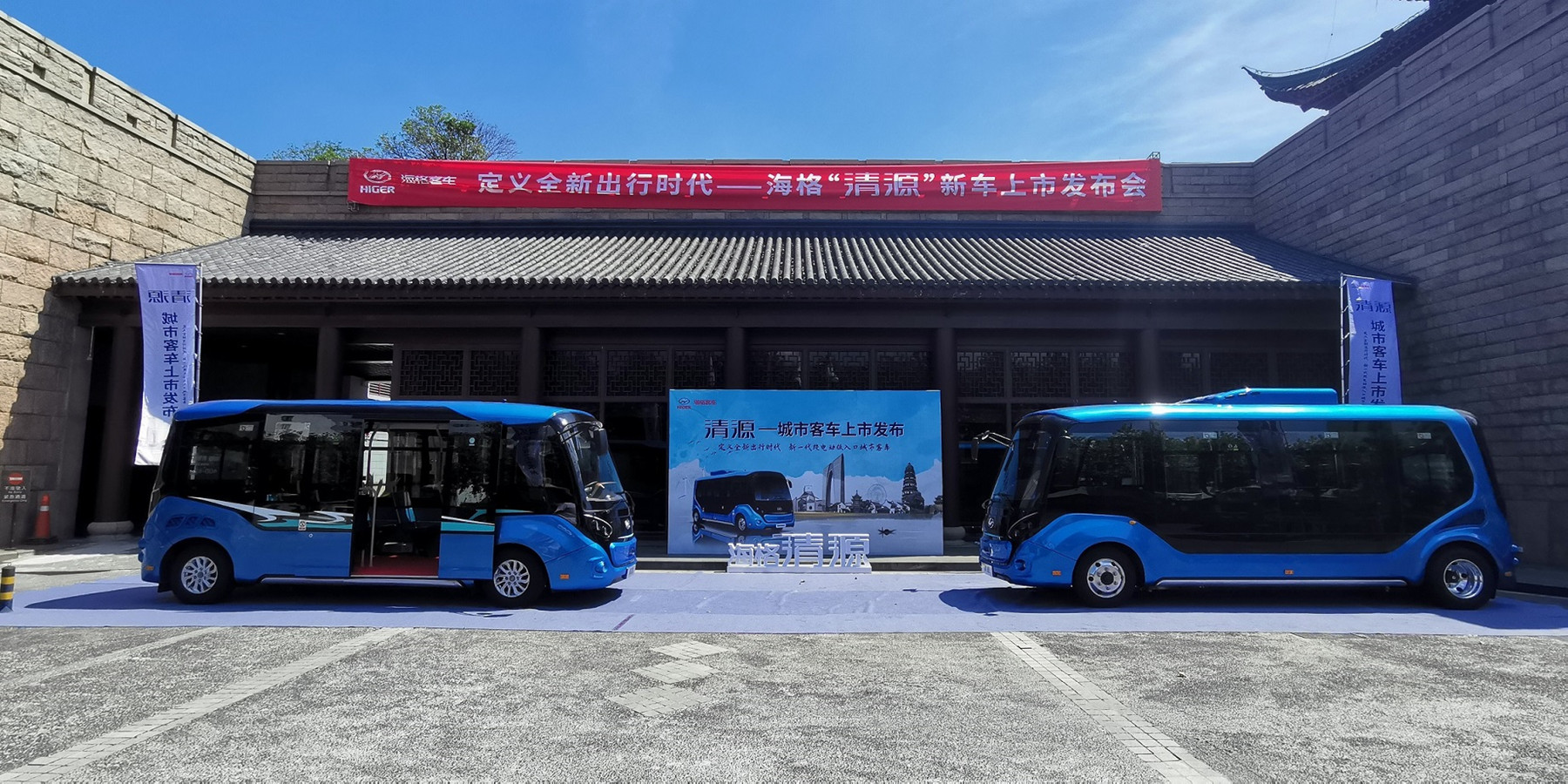 Especially for short-distance travel, from residential areas to subways, parks, shopping malls, hospitals, and stadiums, for example, minibuses can be good alternatives to expensive taxi and tiring walk. The 6.5m Qingyuan minibuses can accommodate as much as an 8m model and provides a perfect option for friends who are going to play a game in a stadium or for several families going to the park.
In some large tourist attractions, it can be tiring to cover them simply on foot. On roads where pedestrian and vehicles are both allowed, there are safety hazards from mixed driving and hiking. In this case, Qingyuan minibuses can be used to move tourists from one attraction to the next or to send tired tourists directly to the exit or parking lot, which not only provides a convenient trip for tourists, but also ensures a safe environment in the whole tourist attraction.
In large and medium-sized cities, some people have higher requirements for the quality of short-distance travel. They would frown on lining up to take a crowded bus. While a private car cannot hold all the crew, they prefer online bus-hailing. In this case, Qingyuan minibuses can well meet the need of this personalized population for quality and instant travel.
Qingyuan minibus provides the driver with an independent driving space. The driver is surrounded by guardrails that keep passengers away while the bus is driving. The optimized instrument display shows clearer and more comprehensive information, plus a reasonable layout of function buttons, to directly improve the driver's driving comfort and safety.
Passengers will feel good during the ride as well. First-level treads and subway-style sliding-plug doors make getting on/off easier for passengers and especially much safer for the elderly and children. Ergonomic seats are more comfortable to sit on. At night, the long strip lights and blue ambient lights will light up, creating an environment as cozy as home. It is worth mentioning that the 6.5m Qingyuan minibus has 4.3m wheelbases that are translated into a larger passenger space and safer driving. Qingyuan series of minibuses are equipped with tires that have strong load-bearing capacity, and the whole frame is made of low-alloy high-strength seamless steel pipes that are comfortable to ride, stronger, and safer.
Qingyuan series of pure electric minibuses are configured with integrated drive axles which increase the transmission efficiency by 5%. The power system is fueled by ultra-thin batteries which have strong power and long endurance range. Most importantly, the batteries can be monitored remotely. The minibus user can monitor the batteries 24 hours a day. The vehicle information can be networked for multi-dimensional detection and early warning to provide ultra-high security.
To a certain extent, Qingyuan minibuses made by Higer are more than passenger vehicles. For users, they are useful tools for business expansion and transformation and upgrading. For drivers, they are safe partners that ensure a private driving space. For passengers, they are mobile cozy homes where thoughtfulness, care, and safety permeate. They bring unique vehicle, driving and riding experiences to the user, the driver, and passengers. Higer's "Qingyuan" minibuses are born for the "last kilometer"!