1815 Units! HIGER Wins China's Largest Bus Order Ever From Qatar
On November 30, 2020, the Signing Ceremony between HIGER BUS and MOWASALATfor Serving Qatar FIFA 2022 World Cup took place in Doha, capital of Qatar andSuzhou, China concurrently. An order of 1,815 units represents China's largestbus order ever from Qatar and China's largest export order in 2020. Amid thegrim situation of the global Covid-19 outbreak and the steady recovery ofChina's economy, HIGER wrote a brilliant chapter for the "Belt andRoad" initiative through outstanding results. Fahad, CEO of The TransportCo. (MOWASALAT) and Huang Shuping, General Manager of HIGER Bus signed anagreement. Khalid Al Thani, PrimeMinister of Qatar; Jassim, Qatar's Minister of Transport and Communications;Zhou Jian, Chinese Ambassador to Qatar; Chen Dongan, Vice Chairman of theSuzhou Industrial Park Administrative Committee; Liu Chunqi, Chairman of ChuangyuanGroup; Chairman Chen Dulian and Vice President Qiu Yuanhong of HIGER; and JiangHaifeng, General Manager of HIGER Overseas Sales Company witnessed thisimportant moment.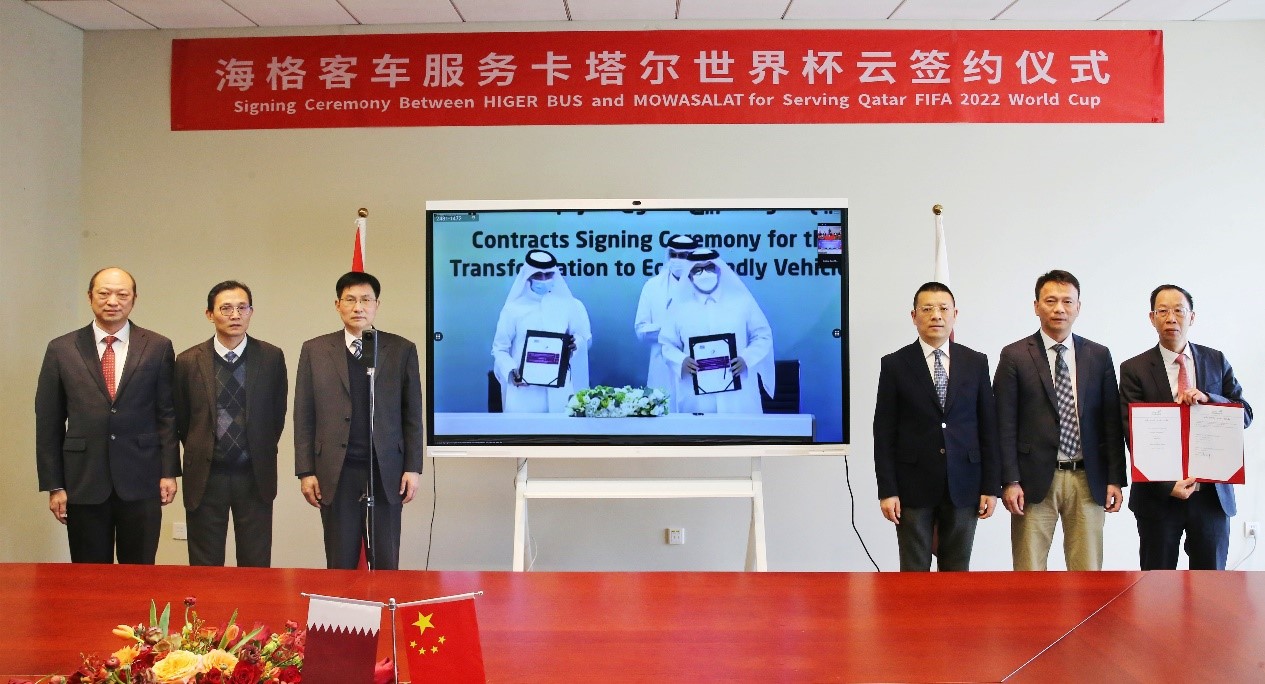 These buseswill serve the FIFA World Cup Qatar 2022, marking the third presence of HIGER ina major sports event in Qatar after the 2006 Doha Asian Games and the AFC AsianCup Qatar. 500 HIGER buses served the 2006 Doha Asian Games, marking the firsttime for Chinese buses to serve a major international sports event and creatingChina's largest bus order from Qatar then. HIGER will break its record in 2022once again--1,815 HIGER buses will be delivered to Qatar to show the tremendousstrength of the intelligent manufacturing of Chinese buses on a world stage.
From the largestorder of 500 units for the 2006 Asian Games and the largest order of 1,815units ever for the FIFA 2022 World Cup, why is it HIGER?
Fastresponse, scale advantage: Expanding the brand influence of HIGER

To become a partner for the 2006Asian Games, a bidder must be able to deliver 500 buses that meet the Games' useneeds and local road conditions within three months apart from outstandingquality. HIGER from China won the bid by the confidence of Chinese independentbus brands in innovation. In the coming three months, HIGER promptly completedproject investigation, customer communication, technical improvement andproduction organization. When 500 HIGER buses were delivered to the customer atan incredible "Chinese speed", the customer could not help giving athumbs-up. In the competition with world-renowned bus brands, HIGER has madeChinese buses shine brilliantly by a strong customization capacity, large-scaleproduction and fast response.
To meet the need for intense transport during the Asian Games, HIGERestablished a capable service team in Doha to provide timely and efficientservices to the customer, which accomplished the service mission.
Industrialexperts said many world-renowned bus manufacturers could not provide such fastresponse and timely and efficient services then. This is of great significanceto enhancing the international influence and competitiveness of Chinese busbrands.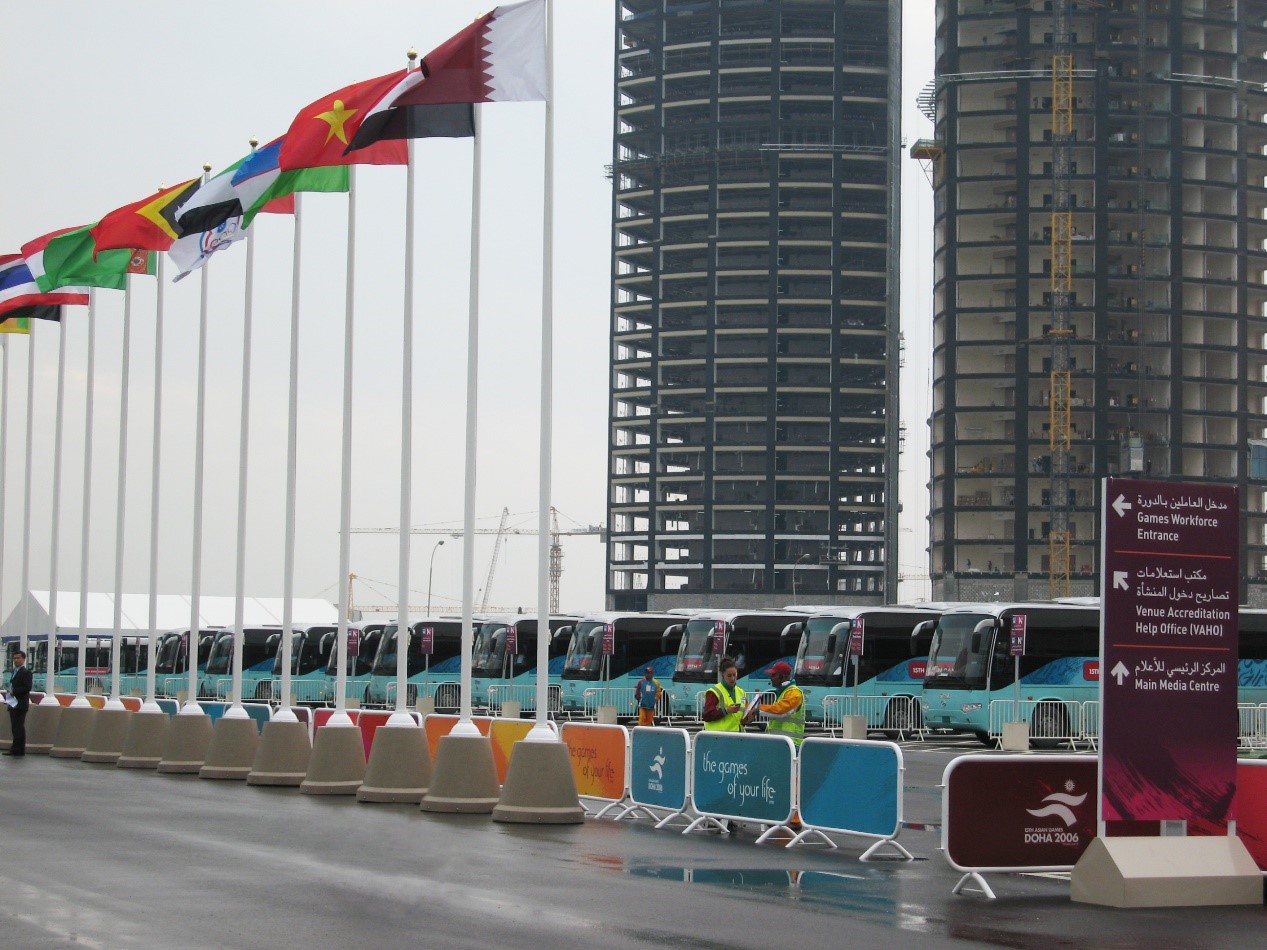 Experiencefirst: Securing position as No. 1 Chinese bus brand in Qatar
After successfullyserving the Doha Asian Games, HIGER continued to serve the public transport ofthe Qatari people to help Qatar build a convenient public transport system. HIGERbuses have been popular with the Qatari people for high riding comfort andstability, showing the Qatari government and local operators China's tremendousstrength in bus manufacturing, as well as the ability of Chinese bus brands to provideoverall public transport solutions.
With nearly 5,000 unitsowned and a market share of over 90 percent in Qatar, HIGER has secured its positionas No. 1 Chinese bus brand in Qatar and a public transport brand preferred by theQatari people.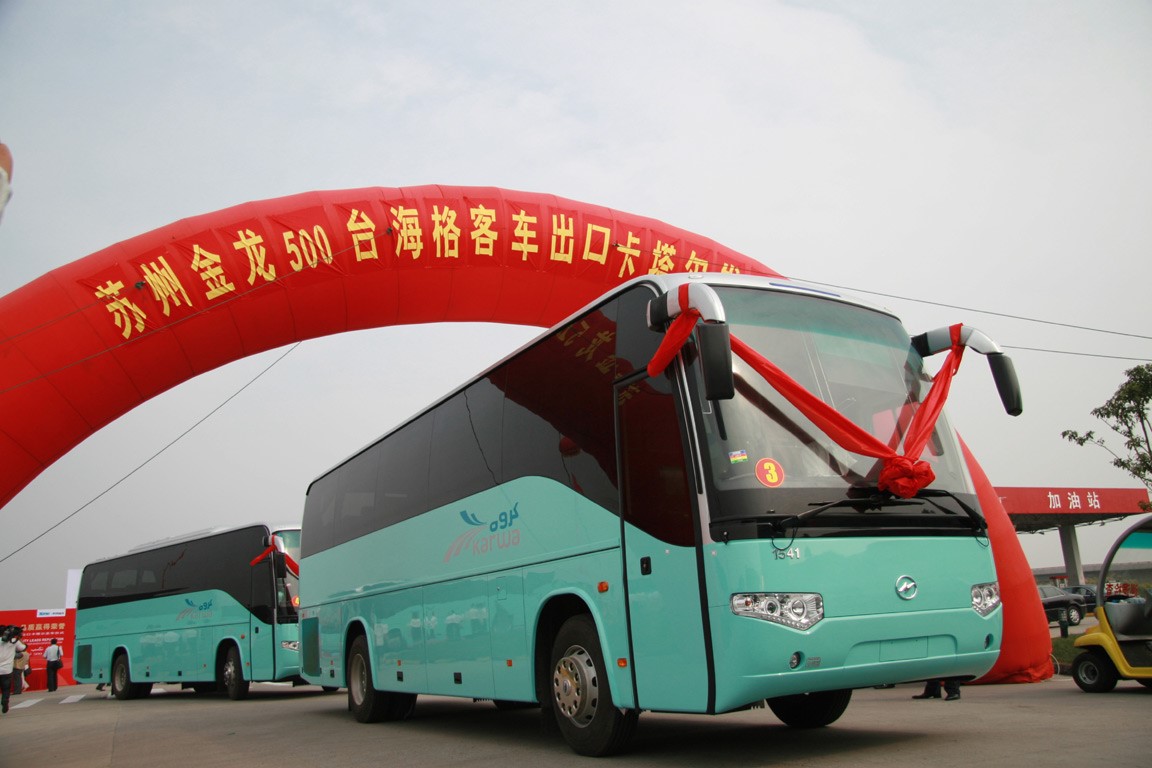 HIGER buses are used in a wide range of public transport fields inQatar. Now over 2,000 HIGER buses are serving primary and secondary schoolsacross Qatar. Each day these fabulously-shaped buses transport students inQatar, growing with them happily and carrying laughter across the beautifulPersian Gulf coast.
Buses used by upscale hotels, clubs and travel agencies in Qatar weremostly world top bus brands. After HIGER's entry into Qatar in 2006, thesecustomers experienced HIGER buses' outstanding quality, timely and efficientservices, and superb cost performance, gradually embraced Chinese bus brandsand became HIGER's loyal customers.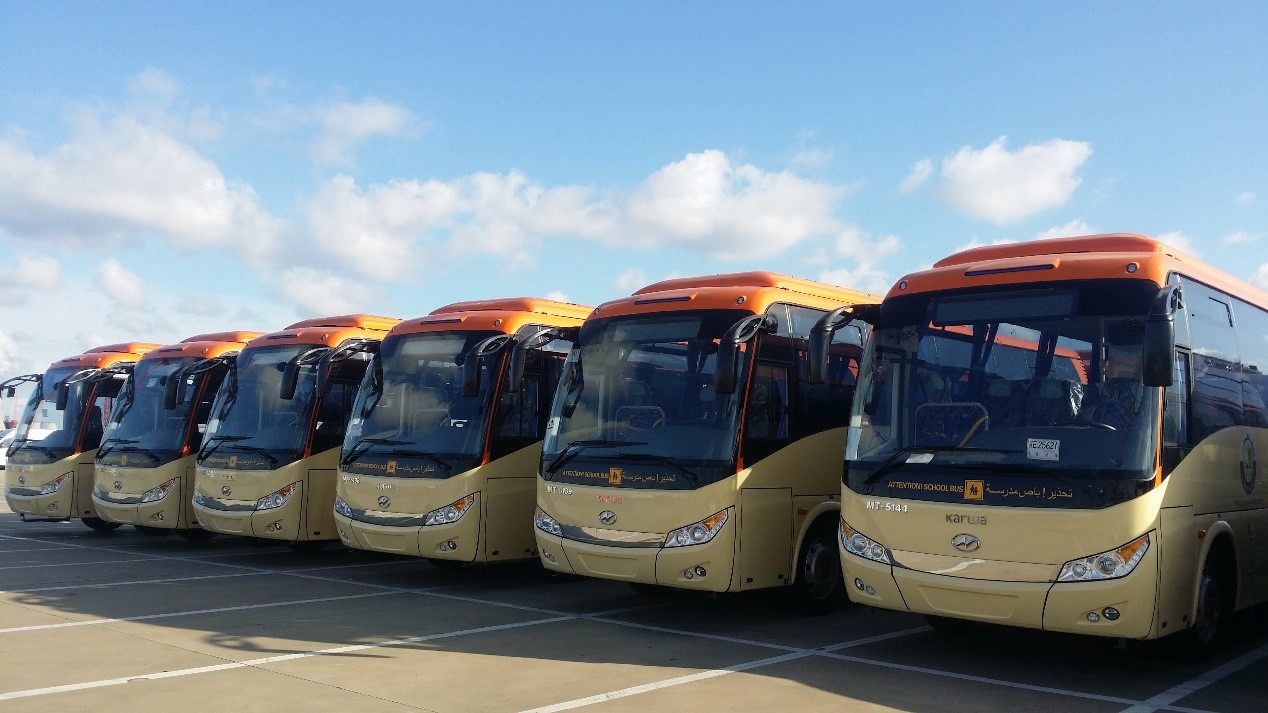 Speaking of HIGER buses' performance, Haneef, responsible forvehicle scheduling during the Asian Games, said HIGER buses are comfortable todrive and efficient in air conditioning. Many drivers that previously usedbrands like Mercedes-Benz and MAN heaped praises on the maneuverability anddurability of HIGER buses, giving thumbs-up to their elegant interior andbeautiful exterior. Some maintenance technicians were amazed by HIGER'stechnical progress, hoping to visit HIGER to learn advanced bus technologiesand maintenance technique.
Independent innovation: Bolstering the spirit of Chinese independentbus brands
Qatar is in scorchingand humid deserts of the Middle East which pose acid tests to the safety andcorrosion resistance of buses. Qatar has rigorous requirements for bus makers'comprehensive strength.
HIGER has maintainedseamless connection and win-win cooperation with Mowasalat, Qatar's onlystate-owned transport company over the 15 years, impressing the customer inR&D, production management, product performance and after-sales service. Thecustomer required over 100 modifications after the technical improvement schemeof vehicles for the Doha Asian Games was fixed. HIGER made a fast response bycompleting all the modifications within only over 2 months. Apart from HIGER'sfast response, customer-centered service concept, outstanding product quality,as well as timely, efficient and considerate services, the customer highlyrecognized HIGER's technical improvement and progress. HIGER has keptincreasing R&D input, strengthening technical innovation and using the mostadvanced technologies in buses, said a staff member of Mowasalat, adding that Mowasalathas reported some problems arising in vehicle operation to HIGER for commonimprovement. This is an important reason for longstanding cooperation.
Sticking to technical innovation and growingwith customers has been a fundamental reason why HIGER has been No. 1 Chinesebus brand in Qatar and exported products to over 120 countries and regions.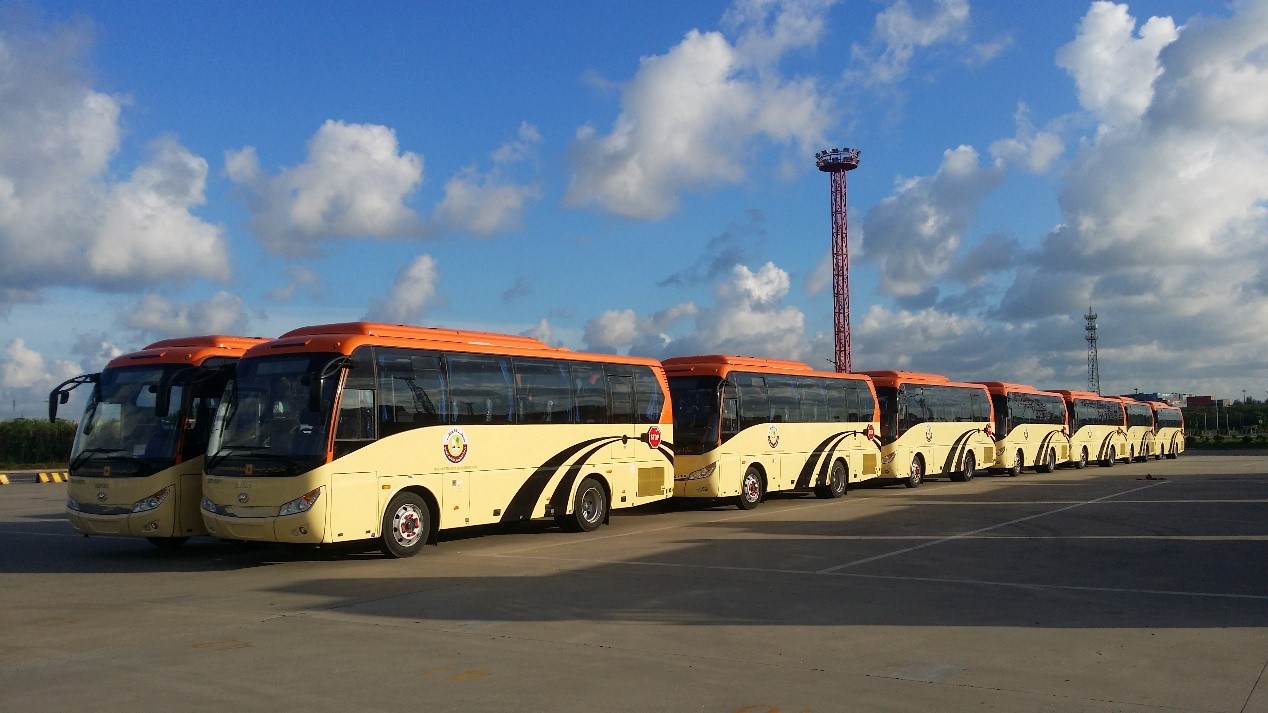 Major internationalsports events such as the Doha Asian Games, the AFC Asian Cup Qatar 2011 and theupcoming Qatar FIFA 2022 World Cup have witnessed HIGER's strength, shown thecomprehensive strength and brand influence of Chinese buses represented byHIGER in the global public transport field. In the future, HIGER will persistin internationalization and innovative development, and contribute its wisdomand Chinese power to Qatar's public transport through quality buses andefficient services.