HIGER Delivers World's Largest Batch of Hydrogen-powered Heavy-duty Trucks
This marks a major innovation and breakthrough in hydrogen use in logistics transportation. On the afternoon of December 29, as Chen Derong, Party Secretary and Chairman of China Baowu, announced the delivery of hydrogen-powered heavy-duty trucks to Baosteel Baoshan Base, 60 42t semi-trailer hydrogen-powered heavy-duty trucks customized by HIGER for Baosteel slowly pulled out of a mudflat parking lot, the first batch of hydrogen-powered heavy-duty trucks was delivered to China Baowu and went into operation. As the world's largest batch of hydrogen-powered heavy-duty trucks delivered for commercial operation, this marks that "Reliability and Adaptability Validation and Demonstrative Application of Hydrogen-powered Heavy-duty Trucks at Baosteel Base", a key industrialization research project of Shanghai undertaken by Baowu Clean Energy, has yielded fruitful results.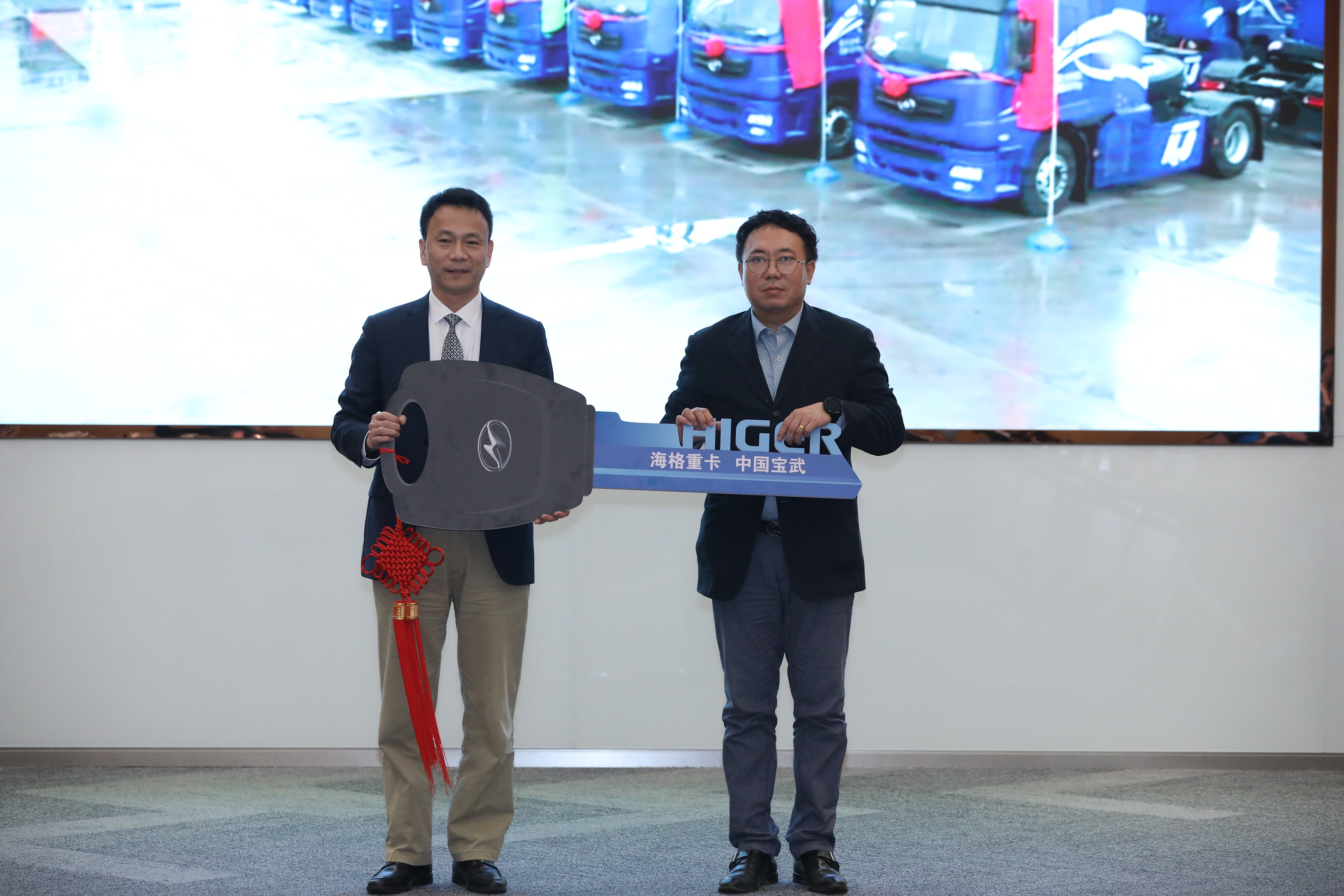 With the goal of commercializing large-power hydrogen fuel engines, based on the need of heavy-duty trucks, the project researched on the integration of a 130kW fuel cell system with vehicles, completed the full-process demonstrative operation of hydrogen fuel cell vehicles (HFCVs) including hydrogen production, storage, fueling and operation, achieved key breakthroughs in the large power, high specific power, long life, low temperature resistance and vehicle integration of HFC engines, addressed core technical problems such as hydrogen fuel system deployment on vehicles, thermal management and stable and efficient control strategies, achieved a fuel cell stack endurance of at least 10,000 hours, explored methods of HFCV operation and management, improved HFCV test and inspection technologies, validated the performance of HFCVs, power systems and key parts, and enhanced the reliability of HFCVs.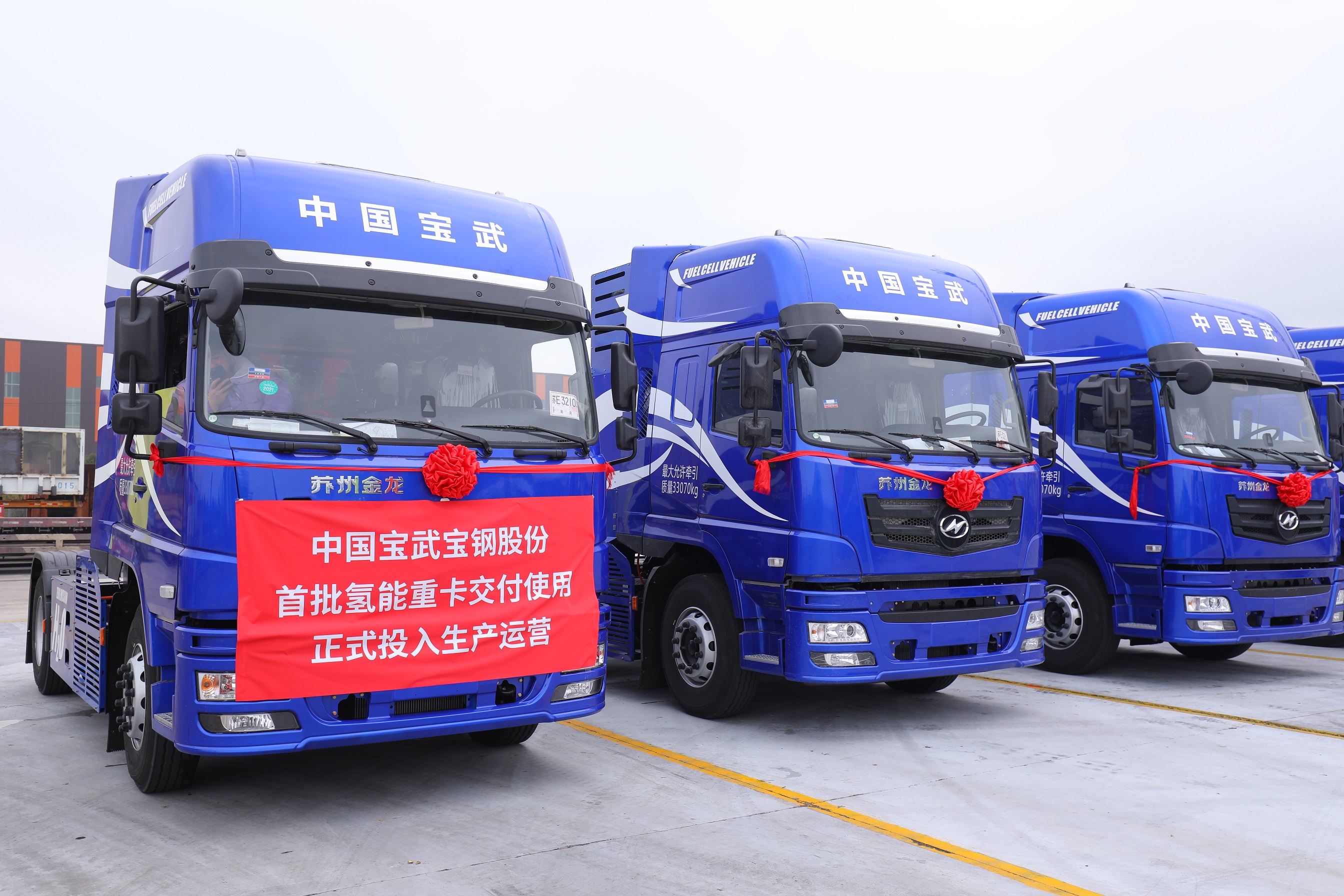 The project will not only promote the healthy development of Baoshan's fuel cell industry, but also create an industrial cluster of large-power fuel cell heavy-duty trucks in the Yangtze River Delta and a new economic growth point for the country.
To ensure the success of the project, Baowu Clean Energy built a hydrogen fueling station with a daily capacity of over 500kg at Baoshan Base, to provide full-process hydrogen supply service for vehicles in demonstrative operation, accumulate first-hand data on operation safety and endurance and hydrogen consumption, and promote the future development of the industry. Besides, the company conducted full-process tracking and a quantitative analysis of the production, use and recovery of hydrogen-powered heavy-duty trucks, as well as hydrogen production, transportation and fueling, and studied the lifecycle carbon footprint of hydrogen-powered heavy-duty trucks, to provide data support for hydrogen use in logistics transportation and low-carbon emissions in China, and push forward the industry.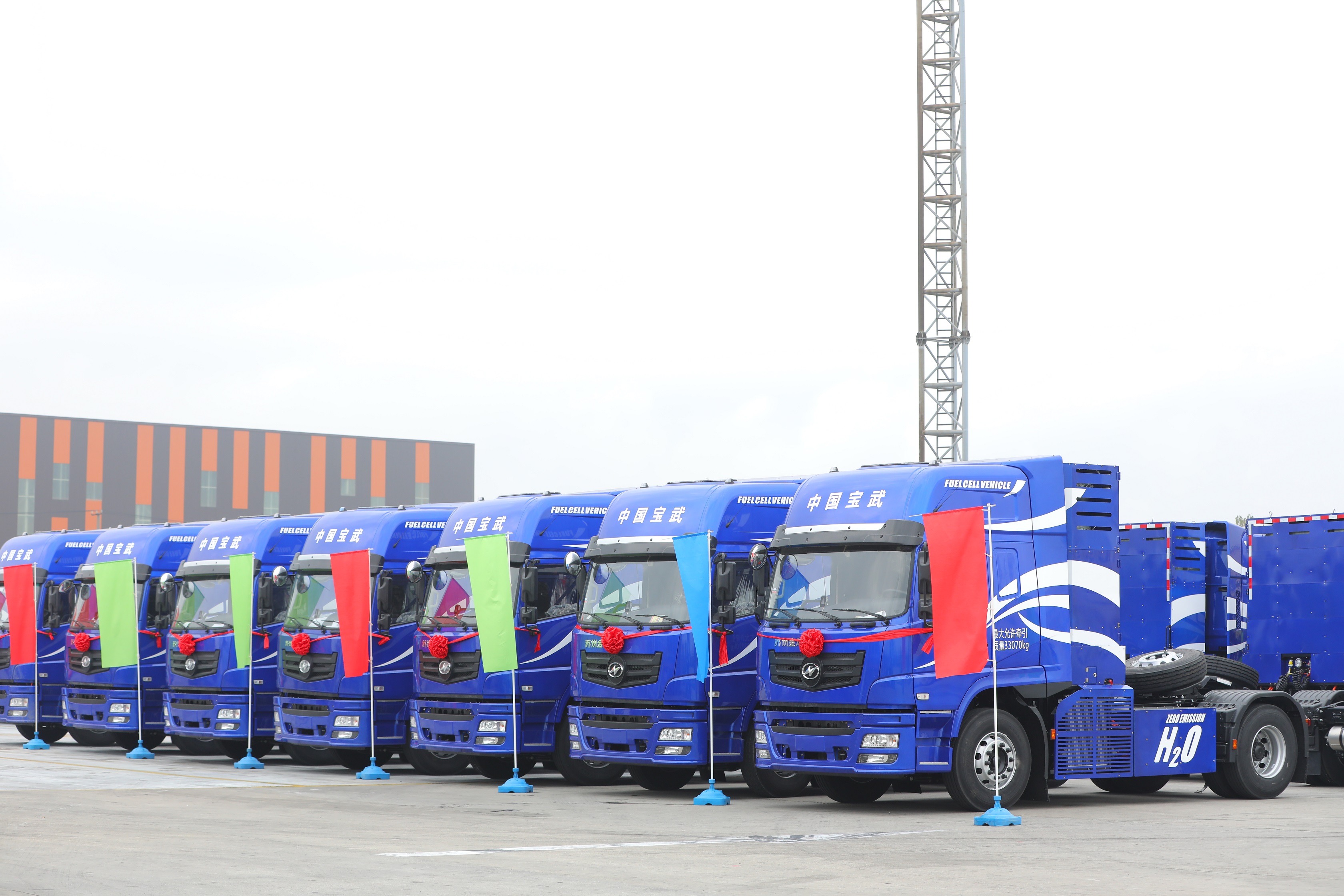 The project helps Baosteel to realize clean transportation and China Baowu to create a hydrogen eco industry chain. It is of great significance to improving the overall clean production of China Baowu, addressing China's core technical problems, developing more scenarios of hydrogen use and promoting the massive development of the hydrogen industry.