The Consul General of Pakistan in Shanghai Visited Higer Bus
On September 23, Mr. Hussain Haider, the Consul General of the Consulate General of Pakistan in Shanghai, visited Higer Bus together with other delegates. Accompanied by the company's deputy general manager Qiu Yuanhong and overseas sales general manager Jiang Haifeng, they exchanged in an in-depth and friendly way, and tried new models.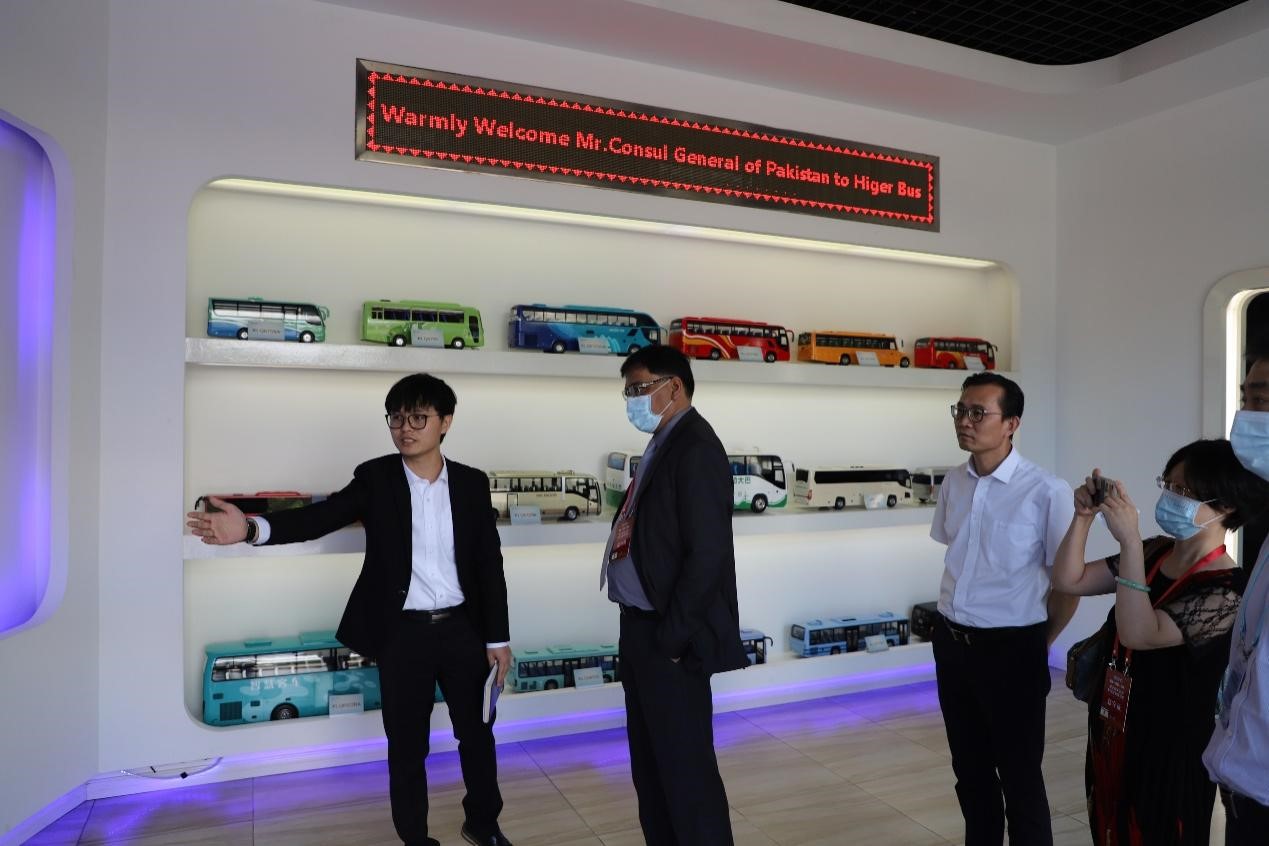 During the visit, Mr. Hussain Haider highly recognized Higer's business philosophy, product design and bold innovation. The sales representative of Higer Bus in Pakistan emphasized on the introduction of the business performance and cooperation mode of Higer Bus in Pakisatan, and Mr. Consul General expressed how much he valued the planning and progress of the construction of localized manufacturing plants in Pakistan between Higer Bus and its partners, and conveyed his hope that Higer Bus can participate more in the construction of the public transportation in Pakistan, actively introduce energy-saving and eco-friendly new energy products, and promote the technical transformation and employment of relevant local industries. Later, under the companion of the company's leaders, Mr. Consul General also visited new products of luxury buses to be sold to Pakistan, the streamlined appearance, luxurious interior, strong power and safety-assuring designs of which were highly appraised.
This year marks the 70th anniversary of the establishment of diplomatic relations between China and Pakistan. Since its entry in Pakistan in 2016, Higer Bus has so far 1,500 buses operated in local tourism transportation markets and is deeply loved by local people. This exchange reassures both parties in further cooperation, and Mr. Consul General also expressed his willingness to provide corresponding help when we are in need to promote the stable development of both sides. In the future, Higer Bus will actively develop new products, and assist in the construction of the public transportation in Pakistan with quality products and perfect after-sales services.